Easy Meat Lover's Breakfast Cups Recipes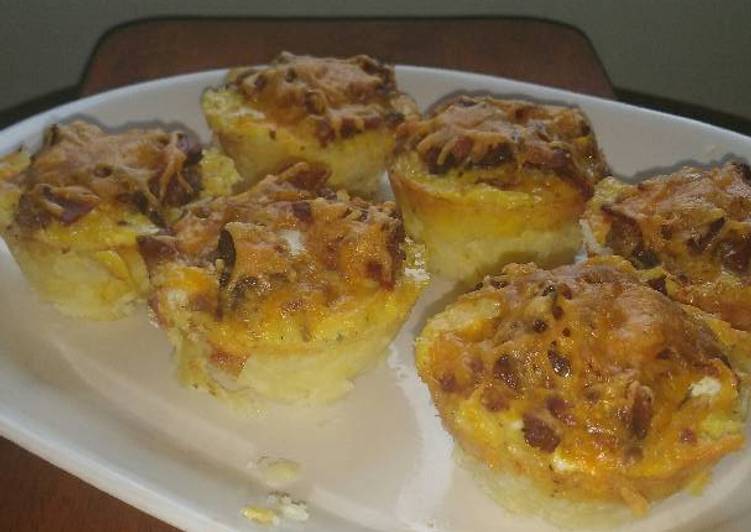 The ingredients for making Easy Meat Lover's Breakfast Cups Recipes
1-1/4 m frozen, shredded hash darkish potatoes, thawed

1 tsp canola oil

2 T finely chopped onion

1 clove garlic, minced

2 frozen, fully cooked turkey sausage patties, thawed and diced

1 T fat-free sour cream

1 m liquid egg substitute

quarter tsp salt

1/8 teaspoon black pepper

2 Big t turkey bacon pieces

a couple of T shredded Monterey Plug cheese
Step-step making Meat Lover's Breakfast Cups
Preheat stove to 400°F. Coat six-cup muffin pan with cooking food spray. Evenly divide hash browns in cups plus firmly press to bottom part and sides.

In large skillet, warmth oil. Saute onion till tender. Add in garlic clove and sausage to heating through. Remove from warmth and stir in bitter cream.

Within med bowl, beat egg cell substitute with salt plus pepper. Pour evenly in to potato-lined cups. Top along with sausage mixture, bacon plus cheese.

Cook 15-18 min until ovum set. Serve immediately.