Easy Candied onions with port Recipes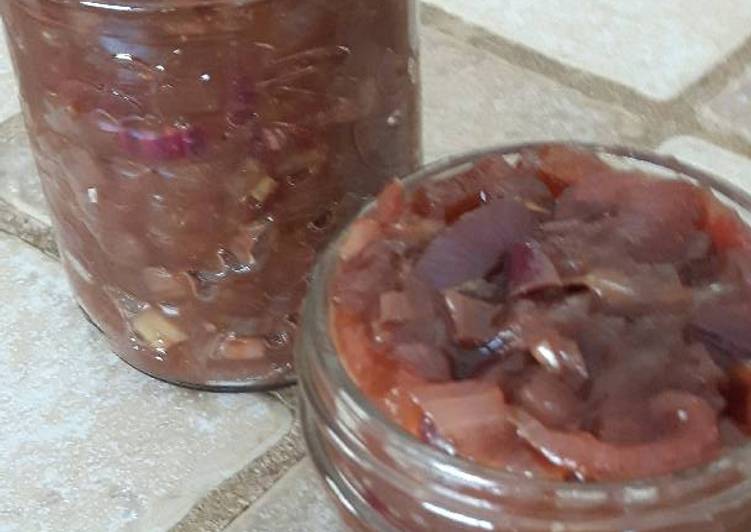 The ingredients for making Easy Candied onions with port Recipes
1 tea spoon sunflower oil

4 medium size red onions

five tablespoon brown sugar

four tablespoon balsamic vinegar

two hundred ml port

2 cloves

1 pinch dry thyme

1 pinch ground nutmeg

1 pinch salt
Step-step making Candied onions with port
Peel and cut the onions in two, lengthwise.

Slice them thinly and cook them in preheated pan with sunflower oil till translucent.

Reduce heat to medium-low, add brown sugar and balsamic vinegar, cook for ten minutes stirring frequently till onions are brown and smooth.

Add the rest of the ingredients, reduce heat to low and let simmer till all liquid is gone stirring once in a while (45 minutes, more or less).

Remove the cloves and put hot in small mason jars (jam type), seal covers and let cool down completly before storing in fridge.

Can be maintained for up to three months.