Easy Foodbank Salmon Mac 'N' Cheese Recipes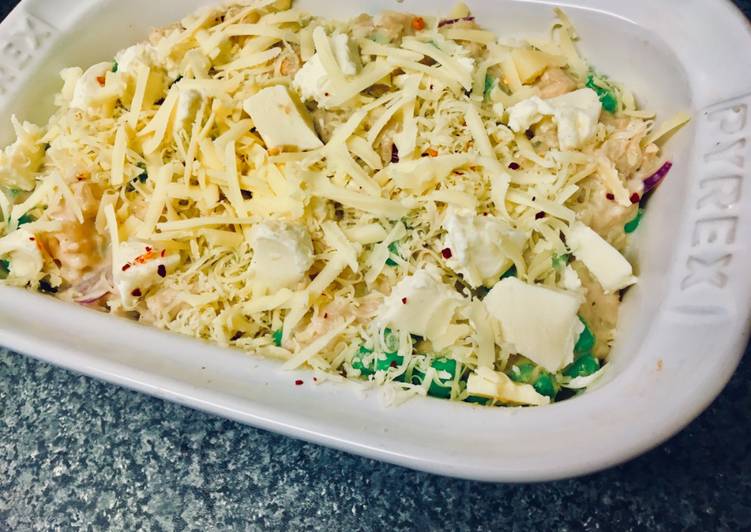 The ingredients Easy Foodbank Salmon Mac 'N' Cheese Recipes
1 tin salmon

1/2 pack macaroni or any pasta

the few tbsp of flour

1 red onion

chilli flakes

handful frozen peas

cheese associated with your choice – whatevers in your own fridge (mine is cheddar and mozzarella)

1/2-3/4 pint milk

11/2 tbsp butter
Step-step making Easy Foodbank Salmon Mac 'N' Cheese Recipes
Cook the pasta until just under completed. Meanwhile empty the salmon plus take out any bones or skin.

Mix the pasta with the salmon and slices red onion.

Prepare the peas for just the few minutes. then add to the pasta and salmon. Put the cheese sauce and blend well. add some chilli flakes and season well.

Put the combination into a baking dish plus top with cheese. pop inside the oven for about twenty – 30 minutes on 180. Serve with salad.