Easy Gehu ki Chakri Recipes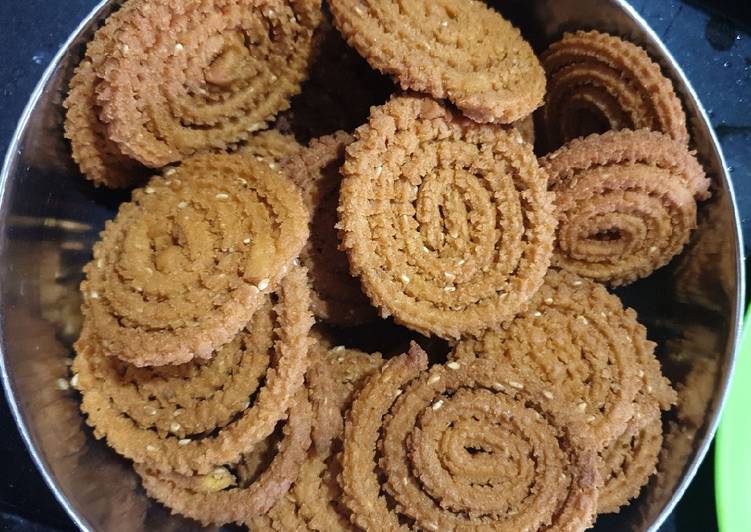 The ingredients Easy Gehu ki Chakri Recipes
four cup wheat flour

1/4 cup curd

To taste Salt

1 tbsp turmeric powder

1 tbsp reddish chilli powder

1-2 tbsp til (sesame seeds)

1/2 tsp hing
Step-step making Easy Gehu ki Chakri Recipes
Take a steamer and put wheat flour into a bowl, and steam for 10-15min. Then let it cool down completely.

Transfer into another bowl and crush with hands, or press and crush with hand masher. Then seive it.

Add dry masala and curd into it. Mix once then add water, mix and bind normal dough. (Not to smooth, and not too stiff) Give rest for 5-10min.

Add into chakri machine, press the machine and make lines, then turn them into round and make chakri. Don't forget to press that last end.

Heat oil and when it's completely hot, add some chakri, and wait for it's colour change (or this will be hard, and easy to turn), then turn and lightly slow down heat. Wait till turns crispy, and turn it 2-3times, but make sure colour wouldn't be more dark.

Strain and take out of oil. Keep on kitchen towel and when it's cool down, store into airtight container.