Easy Octopus stidafo with olives by Akis Recipes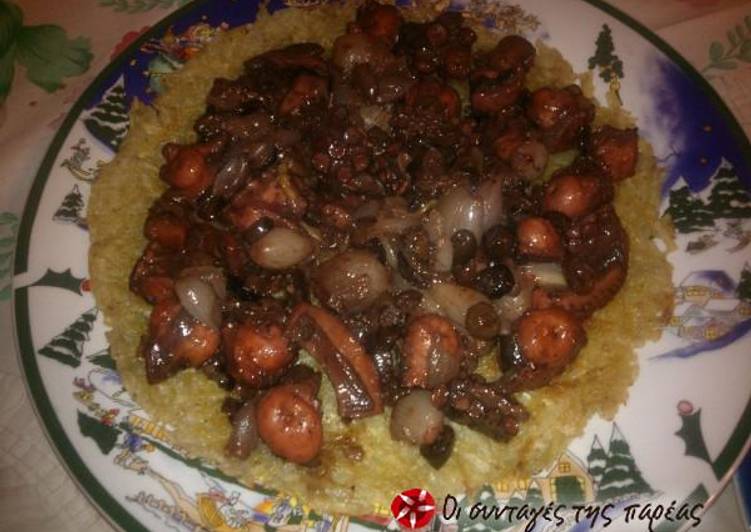 The ingredients Easy Octopus stidafo with olives by Akis Recipes
1 kg octopus

15 baby shallot onions, peeled

5 cloves garlic

350 g black olives

2-3 bay leaves

2-3 tbsp balsamic vinegar

pepper

1 little bukovo (hot paprika flakes)

olive oil
Step-step making Easy Octopus stidafo with olives by Akis Recipes>
Remove the pits of the olives and cut them into 2-3 pieces each.

Clean the octopus well under running water and rub the suckers well because this is where sand usually accumulates. Cut the tentacles into pieces of 2 cm each and set them aside until you need them.

Sauté the onions in 2 tbsp of olive oil in a pot over strong heat together with the garlic and the octopus until the onions get golden brown.

Stir in the balsamic vinegar, add the olives the bay leaves, the boukovo and the pepper, close the lid and simmer for 35-40 minutes. or until the octupus is cooked.

At the last 10 minutes of cooking check if your octopus has let out a lot of liquids. If yes, remove the lid from the pot until the extra liquids evaporate and the octopus is left only with its sauce.