Easy Whosaynas Boondi Laddoo Recipes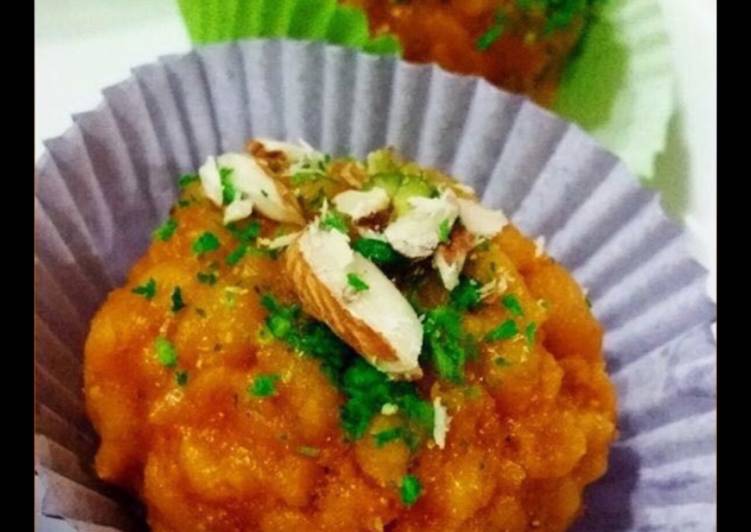 The ingredients Easy Whosaynas Boondi Laddoo Recipes
2 cups Chana/Gram flour

1 cup Water

1 tbsp Ghee

2 tbsp Oil

1/2 tsp Egg Yellow or Orange food colour

1 tsp Elachi (Cardamon) powder

1 and hlf tsp Baking powder

Sugar Syrup/Chasni:

2 cups Sugar

1 cup Water

1/2 tsp Yellow colo

5-8 Saffron strands

1 tsp Rose essence
Step-step making Easy Whosaynas Boondi Laddoo Recipes
Sift flour and baking powder add elachi, ghee and oil then rub in. Make thick batter with water add food colour and mix well.
Deep fry with boondi jaara/mould in ghee.
Before frying boondi syrup must be made.
Remove boondi and pour it in syrup till all done.
Add little cardamon powder and 1/4 cup ghee in it and mix well then make laddoos.
Dip one by one in coloured almonds and keep on thaal.

Syrup/Chasni:
Boil all together before it spins a thread remove from heat.