Easy Blueberry Banana Bread Recipes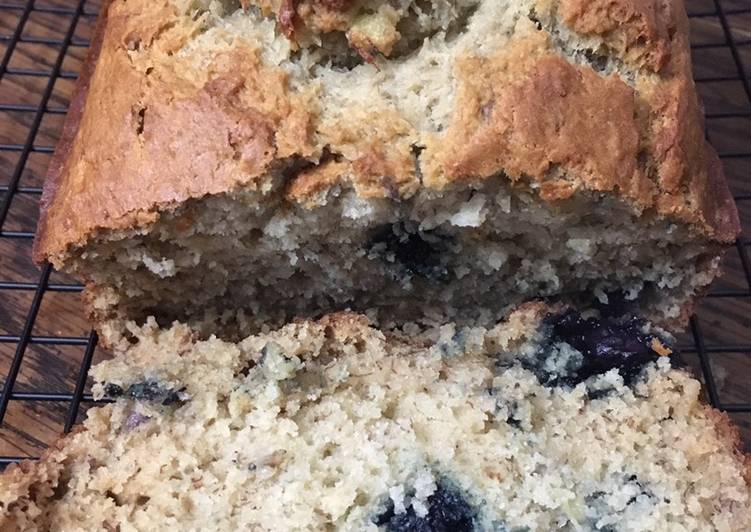 The ingredients Easy Blueberry Banana Bread Recipes
2 mugs All Purpose Flour

3/4 cup Granulated Sugar

Stay Unsalted Butter at area temperature

4 Ripe Plums, lightly mashed

1/4 cup Milk

1 tsp Cooking Powder

1 tsp Cooking Soda

1 tsp Sodium

2 Eggs

1/2 teaspoon Vanilla Extract

1-1/2 mugs Fresh Blueberries

Zest of 1 Orange
Step-step making Easy Blueberry Banana Bread Recipes
Preheat your oven to 350 degrees. Grease a 9 by 5 inch loaf pan and line the bottom with parchment paper.

In a bowl, mix together the flour, baking soda, baking powder and salt, set aside. In a large bowl, toss the blueberries with about 1/2 cup of the flour mixture, set them aside as well.

In the bowl of an electric mixer fitted with a paddle attachment, cream together the butter and sugar. Add the eggs and orange zest and whisk to combine. Add the mashed bananas and vanilla and mix to combine.

Add the dry ingredients and mix in while adding in the milk, mix until you have a smooth batter. Add in the blueberry mixture and mix it together long enough to incorporate everything but making sure the blueberries dont burst.