Easy Cheesy Garlicky Potatoes Au Gratin, my way Recipes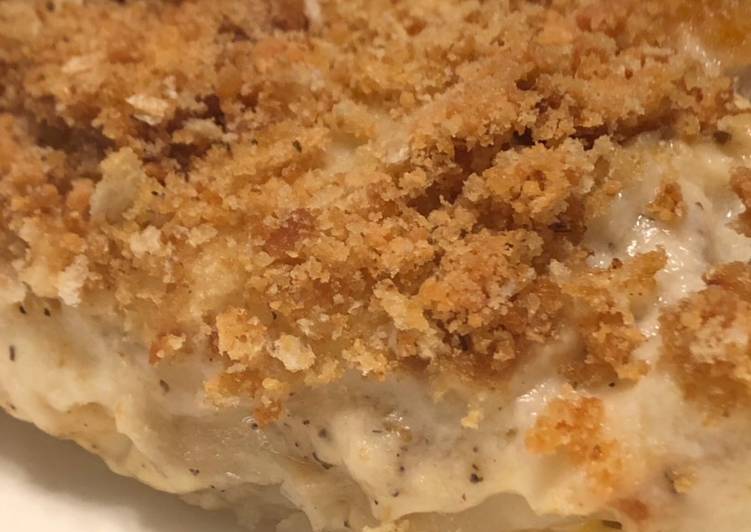 The ingredients Easy Cheesy Garlicky Potatoes Au Gratin, my way Recipes
4 large potatoes, peeled and chopped up

16 oz block associated with Muenster cheese, or cheese of selection, i sliced mine thin OR grate it

Salt and self defense

Grated parm for every layer

3 tbsp flour

3 tbsp butter or even margarine

2 cups whole milk

to taste Salt, self defense, garlic powder or fresh garlic, created and chopped

I mug of garlic bread crumbs or the cup or so of garlic croutons crushed
Step-step making Easy Cheesy Garlicky Potatoes Au Gratin, my way Recipes
Preheat oven to 375. Spray or grease an iron skillet or casserole dish. Place a layer of potatoes in the bottom of the skillet or pan, covering the bottom.

Salt and pepper the potatoes and cover the layer with the cheese and a sprinkling of parm. Muenster is a softish cheese so I sliced it thin but you can grate it if youre adventurous.

Repeat the layers the same until all the potatoes and cheese are used, ending with cheese.

In a medium sauce pan, On med/high heat, melt butter and add flour and stir for a minute. Pour in milk and whisk. Stir until it bubbles up and thickens. Add garlic, salt and pepper and stir.

Pour sauce over potatoes and cover with foil. Bake for 45 minutes.

Uncover the potatoes after 45 minutes and add bread crumbs and another sprinkling of parm. Return to oven, uncovered, and bake until hot, brown and bubbly, about another 15-20 minutes. Let sit for a few minutes then cut and enjoy.