Easy Stuffed Urad Daal Parathas Recipes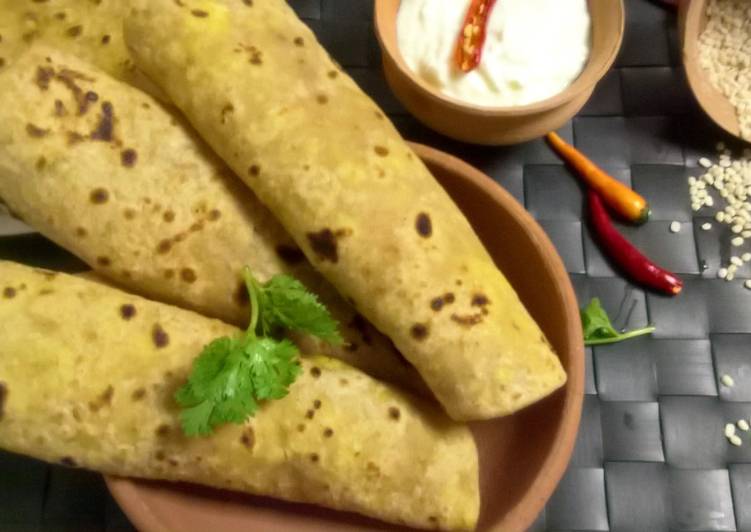 The ingredients Easy Stuffed Urad Daal Parathas Recipes
1

Step-step making Easy Stuffed Urad Daal Parathas Recipes

Grind the soaked daal with very less water into a smooth paste. Knead a dough with atta, salt to taste, 1 tsp oil and sufficient water. Leave aside for 30 minutes and then divide into 6 equal portions.

Heat 1 tbsp. oil and temper with cumin seeds and asafoetida. Saute for a few seconds and then add the sesame seeds, followed by the ginger. Fry till light brown.

Add the ground paste and red chilli flakes. Combine everything well and continue to fry on a medium flame till the mix comes together into a mass. Set aside to cool and then divide into 6 equal portions.

Roll out each portion of dough into a small circle just like a poori and place a portion of the stuffing in the centre. Close all edges and flatten it.

Roll out into a bigger circle by dusting some flour. Make similar parathas with the remaining dough and the daal stuffing.

Heat a tawa and shallow fry the parathas one at a time. Drizzle some oil over and around the edges and fry them on both sides till light golden in colour. Serve them hot with any side dish, pickle, butter or yoghurt.