Easy Chickpeas cooked in a terracotta casserole dish Recipes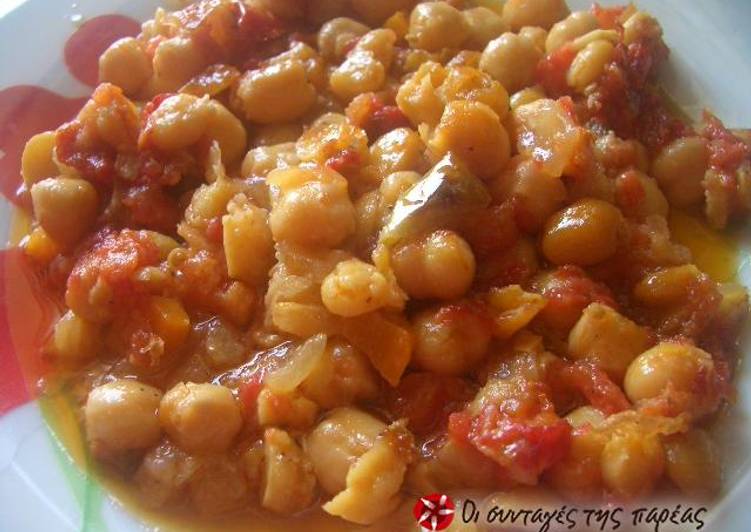 The ingredients Easy Chickpeas cooked in a terracotta casserole dish Recipes
250 g – 300 g chickpeas (try and purchase skinless)

1 large onion, finely chopped

1-2 garlic cloves, finely chopped

2-3 tomatoes, finely chopped

1 carrot, finely chopped

1/2 green pepper, finely chopped

1-2 chillies (optional)

parsley, salt, pepper

oil
Step-step making Easy Chickpeas cooked in a terracotta casserole dish Recipes>
Let the chickpeas soak overnight in enough water to cover them.

The following day, cook them for approximately 10 minutes in a pressure cooker. Strain. If their skins are on, rub them well to remove as much of the skins as possible.

Sauté the onion with the green pepper, then add the garlic and the carrot. Add the tomatoes, season with salt and pepper and allow to come to a boil for a couple of minutes. Towards the end of the cooking time, add the finely chopped parsley.

In a terracotta casserole dish, place the chickpeas and pour the tomato sauce over them. Let bake for approximately 2 hours.

Just before the end of the cooking time, remove the lid and allow dish to colour. Enjoy!