Easy Namakpara -Savory Indian Tea Time Snack Recipes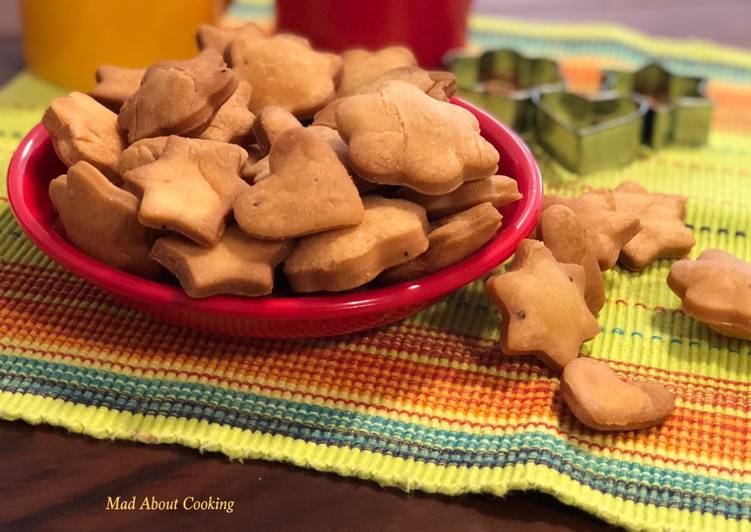 The ingredients Easy Namakpara -Savory Indian Tea Time Snack Recipes
1 cup Maida

1/2 tsp Carom seeds or ajwain

2 tbsp Rava or sooji

1/4 cup Water

2 tbsp Ghee

to taste Salt

For frying Oil
Step-step making Easy Namakpara -Savory Indian Tea Time Snack Recipes
Mix ghee and rava in you cup of flour. Rub well right up until all flour is coated with ghee. Add a little water at some sort of time and form a stiff funds.
It needs to be stronger than chapati dough. Rub a minor Oil/Ghee on the dough ball, covers and allow to rest for a hour.
For making namakpara ~ Grease the rolling surface and typically the rolling pin. Roll out the funds into an around shape and that should be thicker than roti.

Using a cookie cutter start out pressing into the dough.
Isolate the pieces and keep on generating namakpara using a different cookie blade mechanism.
Fry these in oil right up until they turn a golden colour.
Allow them to cool down entirely and store in an airtight gift basket.