Easy #Dalpalak Recipes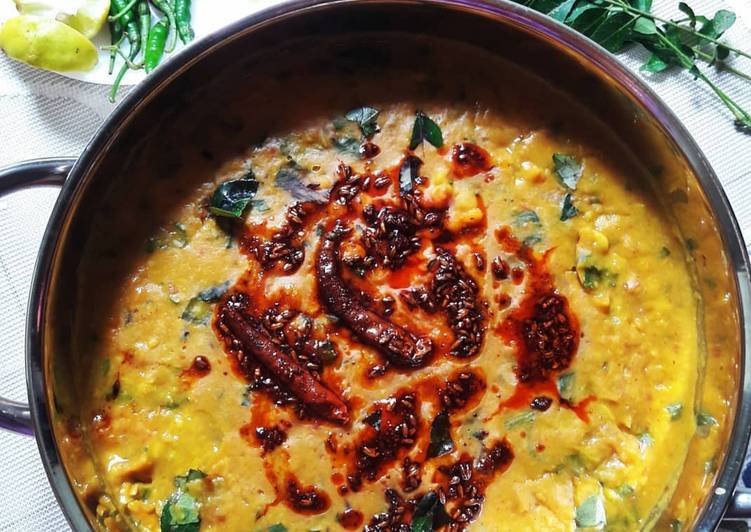 The ingredients Easy #Dalpalak Recipes
1 cup tur dal cooked

1 bunch fresh spinach (Palak)

1medium dimension onion carefully chopped

1tsp ginger carefully chopped

two green chillies finely chopped

1tbsp ghee

1tsp asafoetida

1 tsp turmeric powder

1/2 tsp red chilli powder

1 tomato finely chopped

1tspn cumin seeds

2 red dried red chilli

1 tbsp lemon fruit juice

to flavor Salt

2 tbsp coriander leaves with regard to garnishing
Step-step making Easy #Dalpalak Recipes
Shred Spinach leaves and transfer in a plate.

Heat ghee in a deep not-stick pan. Put cumin seeds and dried red chillies, after 1/2 minutes add chopped turmeric, garlic and saute for 30 a few moments.

Then add green chillies, asafoetida, and onions and saute right up until onions turns golden brown.

Add chopped tomatoes and saute right up until soft and plupy. Then add turmeric powder, red chilli powder and combination well.

Add shredded green spinach leaves and mix. Then add baked toor dal and mix. After of which add 1cup water and mix very well.

Add salt, mix together with cook for 2-3 minutes. Then transition off heat add lemon juice together with coriander leaves and mix it very well.