Easy My Lemon and Coconut Cheesecake Recipes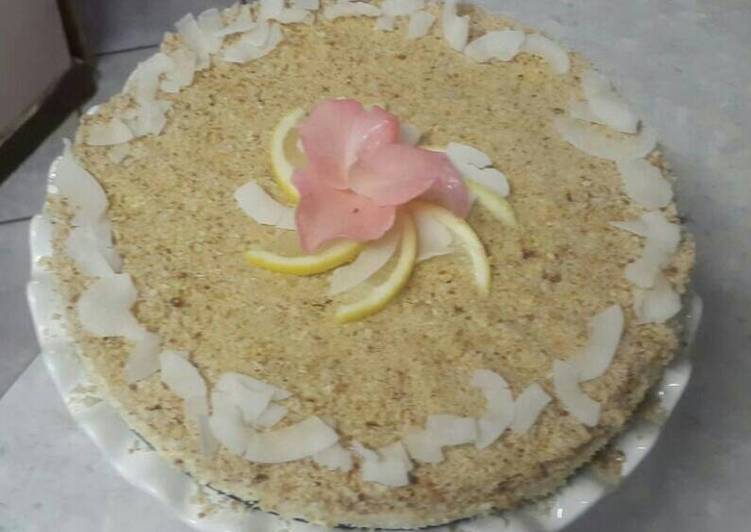 The ingredients for making Easy My Lemon and Coconut Cheesecake Recipes
crust

1 Packet (200 g) Ginger Biscuits crushed

50 grams Butter

1 tsp Brown Sugar

1 tsp Desicated Coconut

completing

250 g Mascapone

385 g Condense Milk

a couple of Lemons (Juice and Rind)

250 ml Fresh Ointment

1/2 Cup Desicated Coconut

TOPPING- Crushed Coconut Lemon Macaroons

1 Egg White wine

1 Cup Desicated Coconut

5 ml Vanilla Importance

1/4 Cup Condense Milk products

1 tsp Lemon Liquid

1/2 tsp Lemon Rind
Step-step making My Lemon and Coconut Cheesecake
Melt butter in a saucepan then add in the brown sugar, coconut and crushed ginger biscuits.

Once combined spread and press down onto base of a springform cake tin. Cool in fridge whilst preparing the filling.

Whisk together the mascapone and condense milk until smooth.

Add Cream and whisk until thick whilst slowly adding the lemon juice a little bit at a time.

Fold in the desicated coconut.

Spread evenly over the crust.

Place in fridge whilst preparing the topping.

Mix topping ingredients until well combined.

Spread onto a baking sheet and bake until slightly browned and crisp.

Allow to cool then crush or process until fine.

Spread topping over cheesecake and press down slightly.

Allow cheesecake to set in fridge overnight.