Easy Whosaynas Khhichda Recipes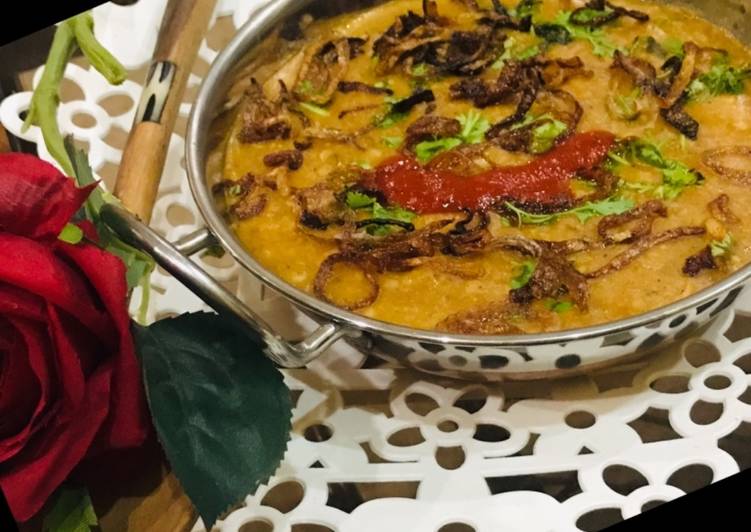 The ingredients Easy Whosaynas Khhichda Recipes
2 cups Whole Wheat

1 cup Rice

one

Step-step making Easy Whosaynas Khhichda Recipes

Soak wheat, daals and rice separately overnight, next morning boil wheat separately, then daals and rice together, whenever cooled down a bit, blend separately with little water. Boil meat within salt, 1 tbsp ginger garlic insert and water, till tender.

In a big pot put one cup oil (can use oil utilized to fry onions for birista).
Fry onions till browned up add tomatoes and spices make an insert add blended wheat, daal rice combination, meat, tomato puree, 3 cups water and cook, keep on stirring,

Add lemon juice and spread garam masala.
Always taste with regard to hot and sourness.
Cook till it's sticky consistency.

Whilst serving garnish with birista and coriander leaves with red hot chutney.