Easy Chicken Teriyaki Don Recipes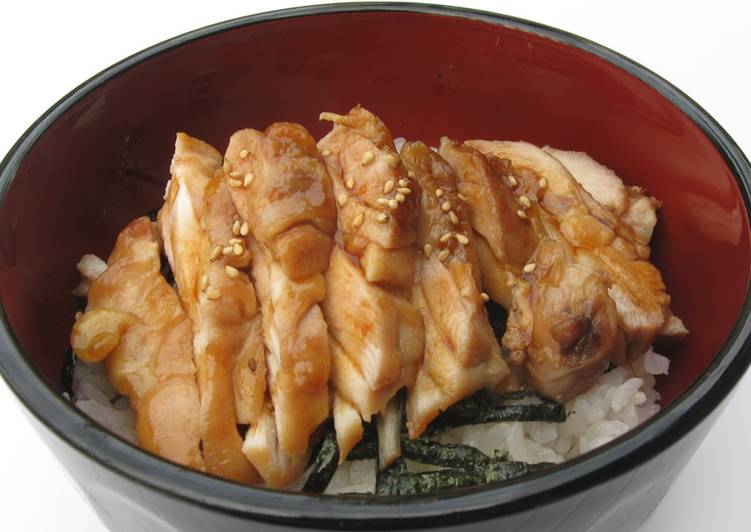 The ingredients for making Easy Chicken Teriyaki Don Recipes
Cooked Rice 4 servings

600 g Chicken Thigh or Breast

Salt

Shredded Nori

Toasted Sesame Seeds *optional

Step-step making Chicken Teriyaki Don

Sprinkle a pinch of salt over the Chicken.

Combine Mirin, Sugar, Soy Sauce and Sake to make Tariyaki Sauce.

Oil a heated pan and cook Chicken. When Chicken is cooked, add the Tariyaki sauce and cook the Chicken until the sauce thickens.

Slice the Chicken into bite size.

Half fill a bowl with rice and sprinkle some shredded Nori, then place the Chicken on top and pour the remaining sauce over. Sprinkle some Toasted Sesame Seeds and serve.