Easy Shungiku (Edible Chrysanthemum) & Chicken Salad Recipes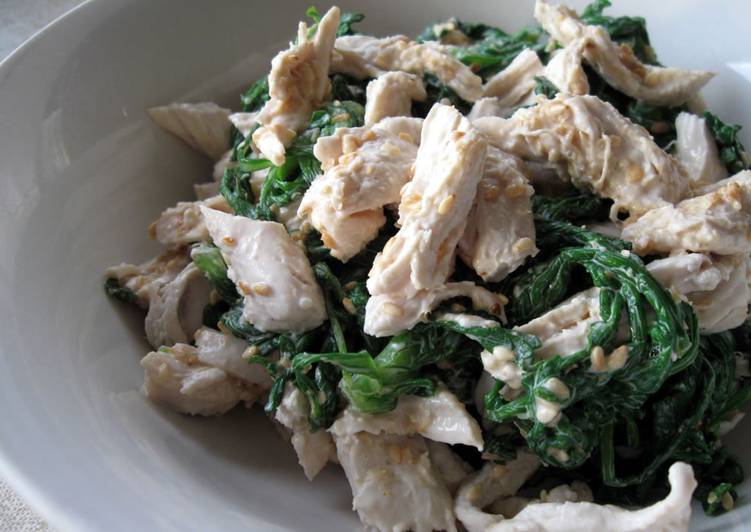 The ingredients Easy Shungiku (Edible Chrysanthemum) & Chicken Salad Recipes
1 bunch Shungiku (Edible Chrysanthemum)

1 Chicken Breast Fillet

2-3 slices Ginger

1 Spring Onion *cut to 7-8cm

1/2 teaspoon Salt

1 tablespoon Toasted Sesame Seeds *ground

2-3 tablespoons Japanese Mayonnaise

1 tablespoon Soy Sauce
Step-step making Easy Shungiku (Edible Chrysanthemum) & Chicken Salad Recipes
Tear Chicken Breast fillet into two to 3 pieces so that this will cook quickly. Place Chicken, Turmeric, Spring Onion and Salt in a new saucepan, add water to cover. Make Chicken over a medium to minimal heat. When cooked, let it interesting in the liquid. When cool good enough to handle, tear into strips.

Wash Shungiku well and make quickly in boiling water until young. (Do not over cook Shungiku since it is easy to do thus. ) Dip in cold water in order to stop cooking further, drain well in addition to squeeze to remove excess water, next cut 3 to 4cm.

Mix other ingredients, add Chicken in addition to Shungiku, and combine all well.