Easy Sweet Beets / Non Alcoholic Recipes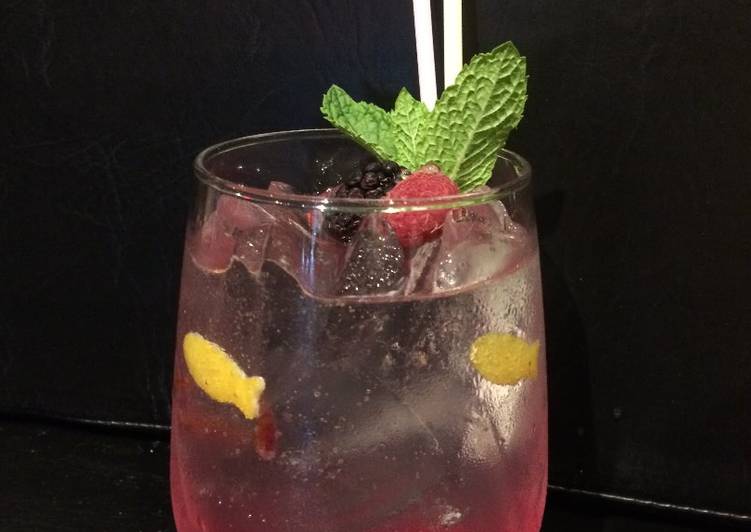 The ingredients Easy Sweet Beets / Non Alcoholic Recipes
30 cc Yuzu syrup

10 cc Beets syrup

200 cc club soda

Garnish mint, berry, lemon peel etc
Step-step making Easy Sweet Beets / Non Alcoholic Recipes
Put a lot of cube ice cubes in a glass, add 30cc Yuzu syrup and fill up club soft drink, mix well gently. Drop 10cc Beets syrup into bottom using spoon and even side of glass.

Enhance fish shape of lemon peel just like swimming fishes in the glass. Put a mint and some berries about top. Done!!

(Yuzu/Japanese lemon or lime Syrup) Use same amount of normal water and sugar, heat it until mixed in pot. When it cool lower, add 20% volume of Yuzu liquid in simple syrup.

(Beets syrup) Chop some beets after peeled. Put the beets and some normal water in pot. Heat it 15min, filtration it with draining basket. Put that back to pot and add identical amount of sugar, heat it right up until dissolved.