Easy Garlicky kheer with methi flavour Recipes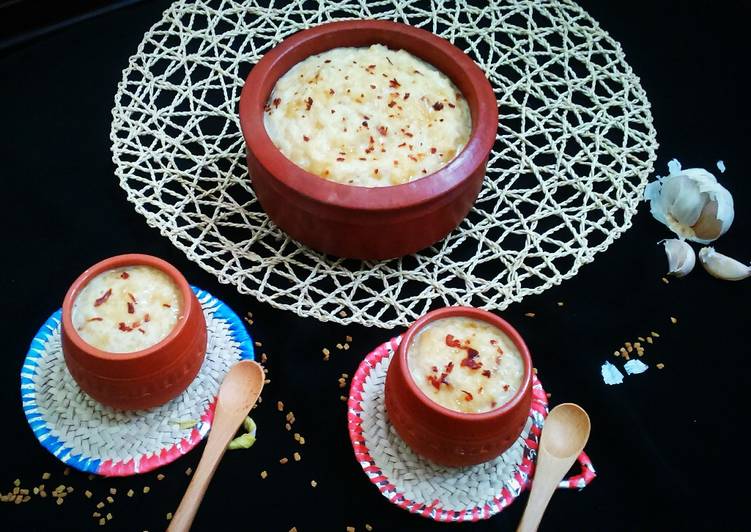 The ingredients Easy Garlicky kheer with methi flavour Recipes
1 pot short grain flavorful hemp

5-6 fenugreek seeds

a couple of garlic pods crushed

1/3rd cup jaggery

a couple of bay leaves

1/2 litre full fat milk

a couple of cups water

1 little salt
Step-step making Easy Garlicky kheer with methi flavour Recipes
Soak rice and fenugreek seeds along overnight or atleast 2 hours.

Take a saucepan and set soaked rice, salt and methi plant seeds.

Add 2 cups involving water and start cooking.

Add bay leaves and crushed garlic oil.

Cook until rice turn into soft.

Stir with some sort of whisk to mash the rice.

Now add milk and mixture well.

I always put milk when rice cooks completely.

If you add milk with the beginning of the cooking hemp will take longer time to very soft.

Add grated jaggery and even mix.

Now check typically the sweet level. You can add extra jaggery if you like more special.

When the kheer will come to a desired consistency remove by heat.

Garnish with many grated jaggery.

Serve cozy or room temperature.

Typically the aroma of methi with garlic is definitely giving unique flavour to the kheer.