Easy Cherry & Custard Tart Recipes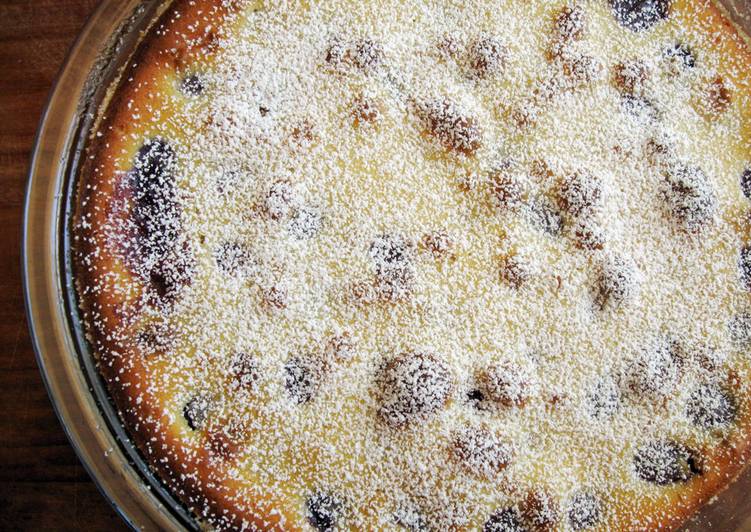 The ingredients Easy Cherry & Custard Tart Recipes
Cherries *enough to cover the cake dish, pitted

1/4 cup Caster Sugar

1 pinch Salt

2 Eggs

1/2 cup Thickened Cream

1/2 teaspoon Vanilla Extract

0.25 cup Plain Flour

30 g Butter *melted

Extra Butter for greasing

Step-step making Easy Cherry & Custard Tart Recipes

Preheat oven to 170C. Butter a pie dish and add a small amount of Caster Sugar to coat, shaking out any excess.

Fill the pie dish with pitted fresh Cherries.

Place Sugar, Salt, Eggs, Cream, Vanilla Extract in a bowl, mix with a whisk, sift in Flour and mix well until smooth. Add melter Butter and combine well.

Pour the mixture over the cherries, and bake for 40 minutes or until golden and cooked through.