Easy Spicy 'Shiso' Perilla Miso Recipes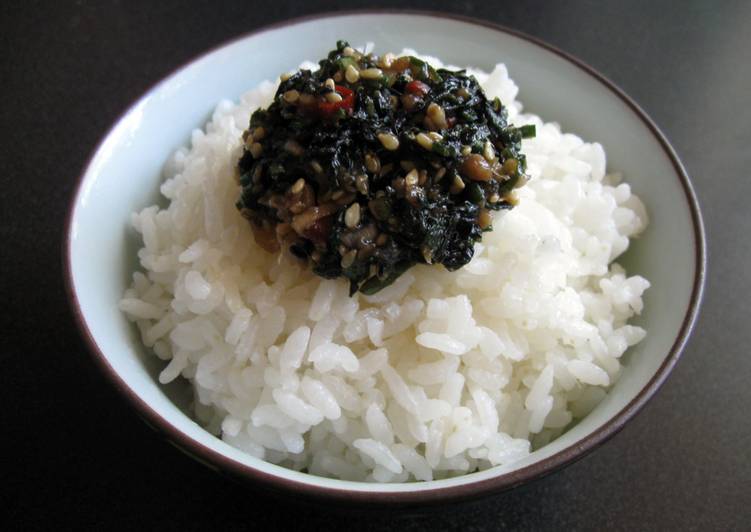 The ingredients Easy Spicy 'Shiso' Perilla Miso Recipes
40-50 'Shiso' Leaves *chopped

1 small piece Ginger *finely cut

1 Chilli *finely cut

1-2 teaspoons Sesame Essential oil

1 tablespoon Miso

one tablespoon Mirin

1 tsp Sugar

1 Spring Onion *finely chopped

1 tea spoon Toasted Sesame Seeds
Step-step making Easy Spicy 'Shiso' Perilla Miso Recipes
Combine Miso, Mirin and Sugar within a small bowl.

Warmth Sesame Oil in a small frying pan or saucepan over medium warmth, cook Shiso, Ginger and Chilli. Whenever the volume of Shiso is reduced, add the miso mixture and cook for a few minutes, stirring. Eliminate from the heat.

Put chopped Spring Onion and Toasted Sesame Seeds and combine well. Enjoy along with freshly cooked rice.