Easy 'Somen' & Pork Stir-Fry Recipes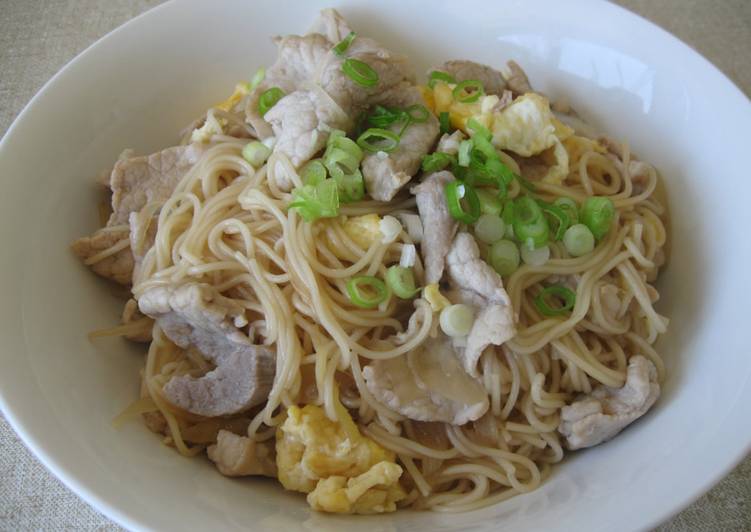 The ingredients Easy 'Somen' & Pork Stir-Fry Recipes
ninety g x four 'Somen' Noodles

1 tea spoon Sesame Oil

200-300 g Pig *thinly Sliced

Salt

Step-step making Easy 'Somen' & Pork Stir-Fry Recipes

Slice Pork very thinly and period with Salt and White Pepper. Casually whisk Eggs in a bowl and even season with Salt and White Cayenne pepper. Slice Onion and Ginger into skinny strips.

Cook 'Somen' Noodles as instructed. DO NOT add Sodium into the water. Noodles need to be able to be cooked quite firm as an individual will stir-fry later. After drained, mix Sesame Oil to stop stick along.

Heat 1 tablespoon Canola Oil in a frying pan and even cook Eggs to make firm screwed up egg. Transfer to a plate.

Add 1 tablespoon of Canola Oil to the hot frying baking pan and cook Pork. When the Chicken changes colour, add Onion and Turmeric and cook until soft. Add 'Mentsuyu' Sauce, then combine with cooked 'Somen' and the egg.

Mix extra Soy Sauce over if expected, and some chopped Spring Onion and even serve.