Easy Brad's shrimp and creamy polenta breakfast Recipes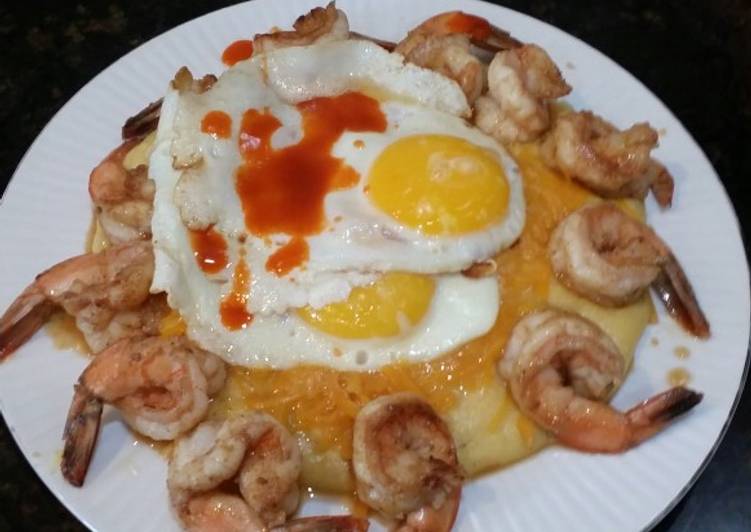 The ingredients Easy Brad's shrimp and creamy polenta breakfast Recipes
For the shrimp

1 lb lg shrimp, peeled, deveined,

Step-step making Easy Brad's shrimp and creamy polenta breakfast Recipes

Heat a large heavy bottomed container. Add a touch of oil. Saute on medium low heat onion, jalapeo, and garlic until onions become clear.

Meanwhile, heat a LG non stick frying pan on moderate heat. Add butter. When butter explains, add shrimp and Cajun spices. Saute 1/2 minutes. The butter will brownish. Stir constantly. Add wine and lime juice. Reduce liquid almost totally. Eliminate shrimp to a bowl and put all of the pan sauce more than the top. Wash pan to recycle.

Once onion is sweated out, add water, milk, cajun essence, and chicken bouillon to the container. Slowly bring to a boil.

While this is happening, smolder 2 eggs to your liking. We go Sunnyside up so the yolk soaks down onto the polenta.

When pot is boiling gradually whisk in cornmeal. Stir continuously till polenta is soft and smooth without having lumps.

Plate polenta. Best with more cheese. Arrange shrimp close to the outside. Top with eggs. Include hot sauce if desired. Serve instantly. Enjoy.