Easy Chicken in Vegetables#Authorsmarathon#festivecontestMombasa# Recipes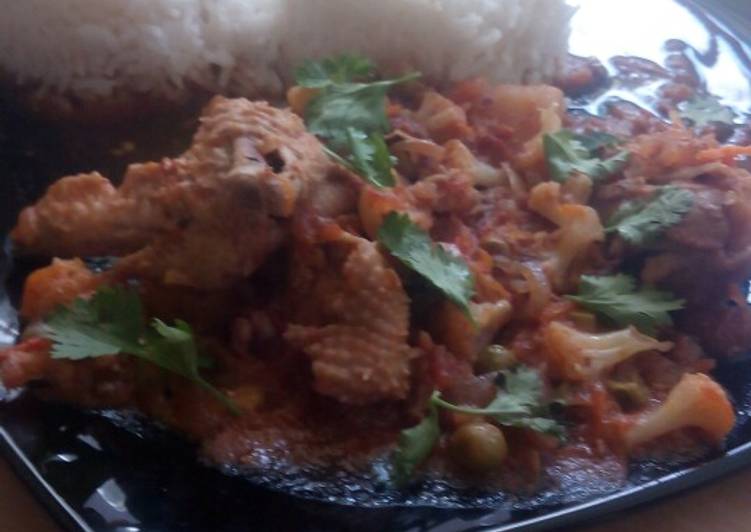 The ingredients Easy Chicken in Vegetables#Authorsmarathon#festivecontestMombasa# Recipes
1 whole Chicken cleaned and lower into pieces

2 major Onions

4 big The vegetable tomatoes

Garlic and Ginger killed

1 Cauliflower cut in pieces

Cooked Peas (a handful)

Salt

Spices of your choice

Cooking Oil

1 Golf course Pepper

Dhania
Step-step making Easy Chicken in Vegetables#Authorsmarathon#festivecontestMombasa# Recipes
Fry the onions in medium high temperature. Add the crushed ginger and garlic herb.

Add the tomatoes and even continue stirring until they become very soft.

Add the Chicken bits and fry with very little mixing. Add your salt and spices.

When the chicken is nearly cooked add the cauliflower and peas and add a little water and even let it simmer.

Include the green pepper and remove by the heat. Garnish with dhania

Your dish is ready in order to serve. I served ours with Coconut Rice. Enjoy!