Easy Play dough without cream of tartar Recipes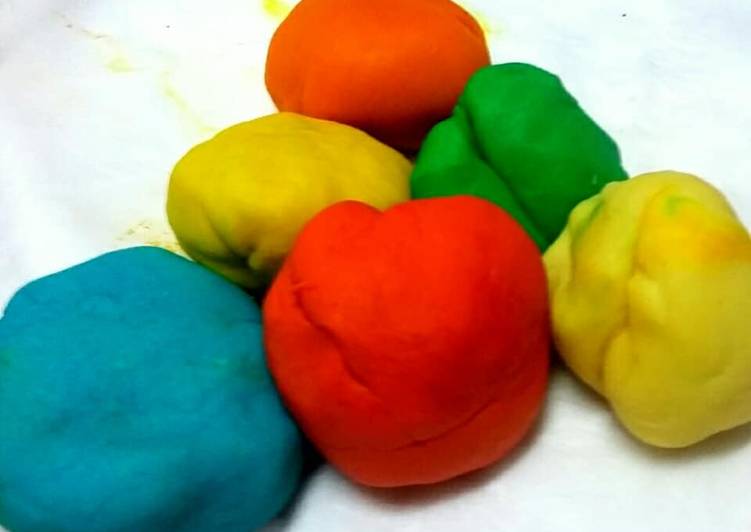 The ingredients Easy Play dough without cream of tartar Recipes
1. 5 Cups all purpose flour

3/4 Mug water

3 tablespoon white vinegar

1/4 cup Salt

1 tablespoon vegetable Oil

as needed Food Colouring

as needed Essential oil (Optional) The few Drops
Step-step making Easy Play dough without cream of tartar Recipes
Note 1::

I tried this recipe first with 1 cup of flour and 2 teaspoons of vinegar AS i ready (Substitute to cream of tartar is an equal amount of white vinegar. ))
But it failed with this recipe
But i got failed as i got sticky dough then i tried with 1. 5 cup of flour and 3 tablespoons of vinegar.

Note 2:: I have added few drops of lavender oil just for fragrance. You can omit it too.