Easy Lasagna Soya Cupcakes Recipes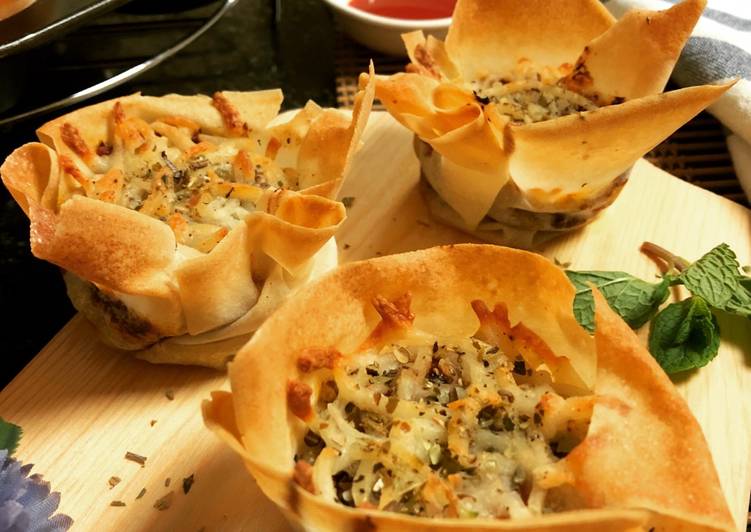 The ingredients Easy Lasagna Soya Cupcakes Recipes
Soya Curry –

1/4 cup soya granules

2 tbsp. oil

1 onion, chopped

1 tsp. ginger

Step-step making Easy Lasagna Soya Cupcakes Recipes

Soya Curry – Soak the soya granules in hot water for 10 minutes. Then squeeze out the water and keep aside.

Dry roast coconut, peanuts and sesame till light golden in colour. Grind after it cools down and keep aside.

Heat oil in a pan / kadai and saute the onion, ginger, garlic and green chilies till light brown. Add the drained soya granules, ground coconut and all the dry spices.

Stir fry for 2-3 minutes. Add 1/2 cup water and simmer, covered till dry. When done, add ghee and coriander leaves and toss well. Keep aside to cool.

Cup Cakes – Grease a muffin tray and first lay the lasagna / wonton sheets and press them into the cups.

Add the cooked soya curry in each of the muffin cups, followed by some sauce and then cheese. Sprinkle oregano and pepper powder.

Bake in a preheated oven at 180 degrees C. for 18-20 minutes or till the edges are nicely browned. Cool for sometime and then demould the cupcakes.