Easy Fried Egg curry Recipes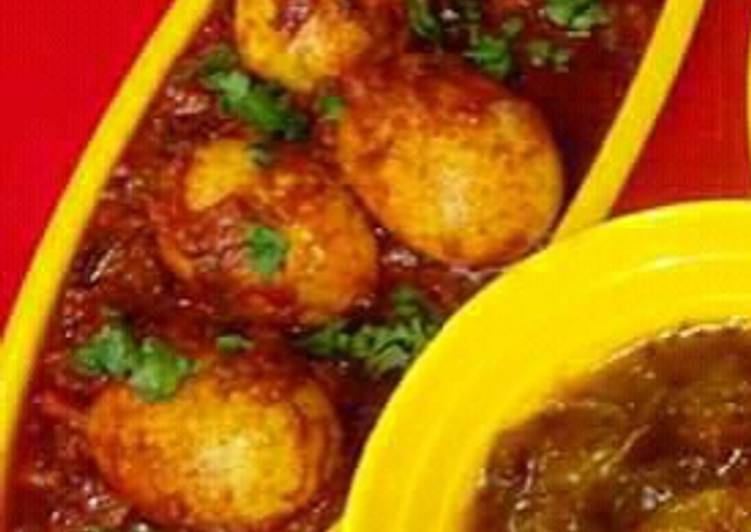 The ingredients Easy Fried Egg curry Recipes
6 eggs

Handful curryleaves

3 onion slices

six cloves garlic

1 " ginger pieces

1 tablespoons kashmir red chilli dust

1

Step-step making Easy Fried Egg curry Recipes

Then heat the pan put oil in the pan when heated add the eggs, mix with turmeric powder and red chilli powder then give it a nice fry to the eggs

Put the eggs in the bowl and set aside.

Next put more oil in the pan add curry leaves

Add the onion slices, ginger, then tomato slices green chillies one by one stir. next add the turmeric powder and black pepper powder

Mix it well then add the jeera (cumin) coriander powder mix, add the salt keep stir then put in the blender.

Give a well blend to the masala.

Now put remaining oil in the same pan, add garam masala

Add the blend masala keep stir add fried eggs in the pan give it a quick stir and mix well.

Now add the kashmir red chilli powder then add the garam masala powder

Keep stirring, until oil comes out from the gravy and goes out the rawness of the gravy.

Now put half cup of water mix well boiling is continuing until gravy is thickened and smell nice. spread coriander leaves,

Delicious egg curry is ready.